Jiangxi Boxin was invited to participate in the 3rd China International VOCs Monitoring and Governance Industry Innovation Summit
Looking forward to the "14th Five-Year Plan" period, the country will increase its efforts to coordinate the control of PM2.5 and ozone, which will surely set off a climax of domestic VOCs regulation. The sub-sector VOCs management and ozone management are expected to become new expansion areas. As an annual event for the domestic VOCs monitoring and governance industry, the 3rd China International VOCs Monitoring and Governance Industry Innovation Summit (VOCs Summit 2021) will be held in Suzhou on April 28, 2021, with nearly 400 business leaders from the VOCs industry at home and abroad. , industry professionals and relevant user units gathered together to discuss RTO/RCO, VOCs monitoring technology, activated carbon, photodegradation, recycling and many other hot topics. As an influential manufacturer of ceramic regenerators in the industry at home and abroad, Boxin Environmental Protection was invited by the organizer of the conference to participate in the conference and make a special report.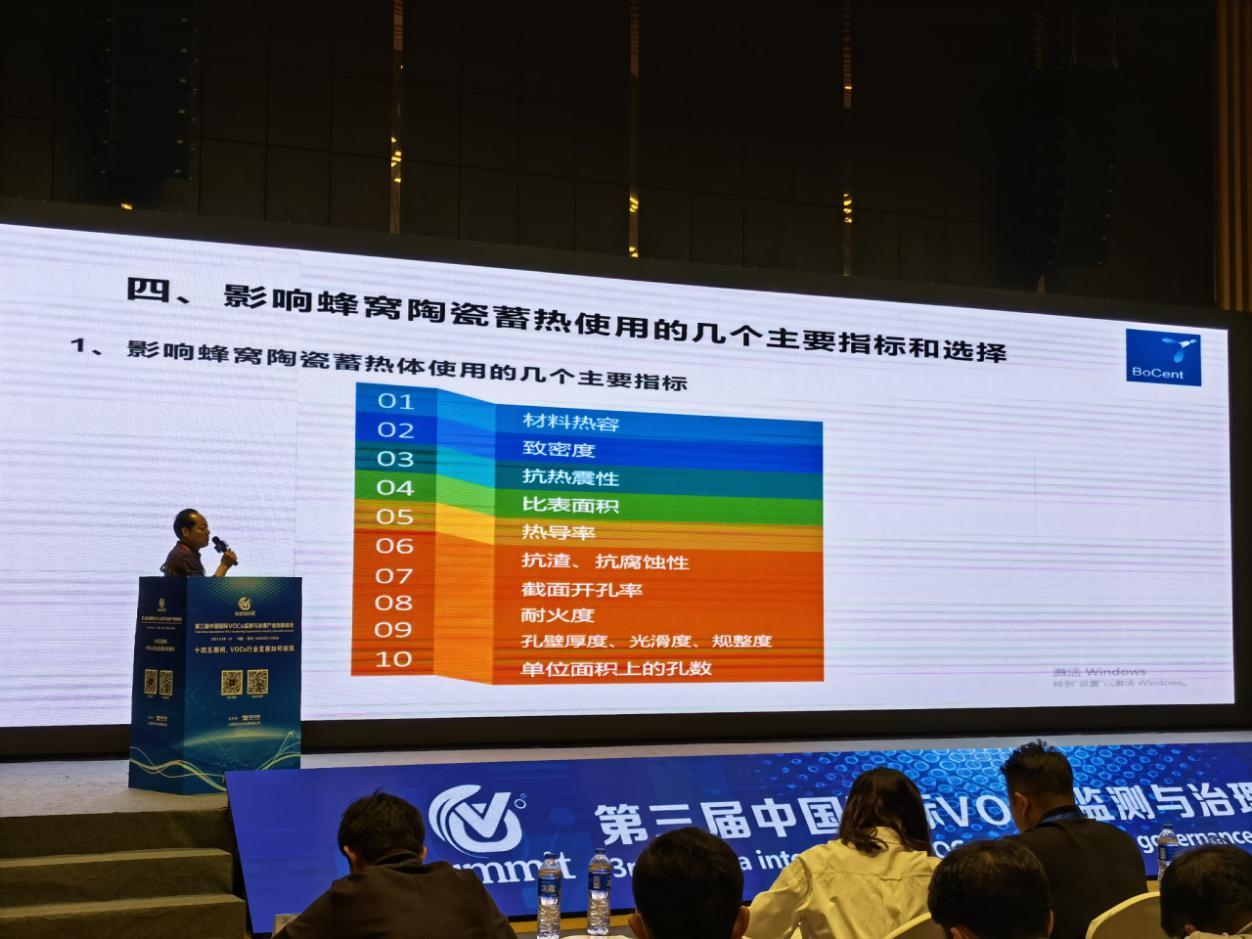 During the meeting, Mr. Qiu Shengming, deputy general manager of the company, made a report entitled "Application Technology and Common Problems Analysis of Honeycomb Ceramic Regenerators in VOCs Management". The technical performance of various materials and the common problems encountered by the heat storage body in different working conditions in the RTO equipment are analyzed and explained, providing a set of effective choices for customers to choose different materials and specifications of heat storage bodies according to different working conditions. in accordance with.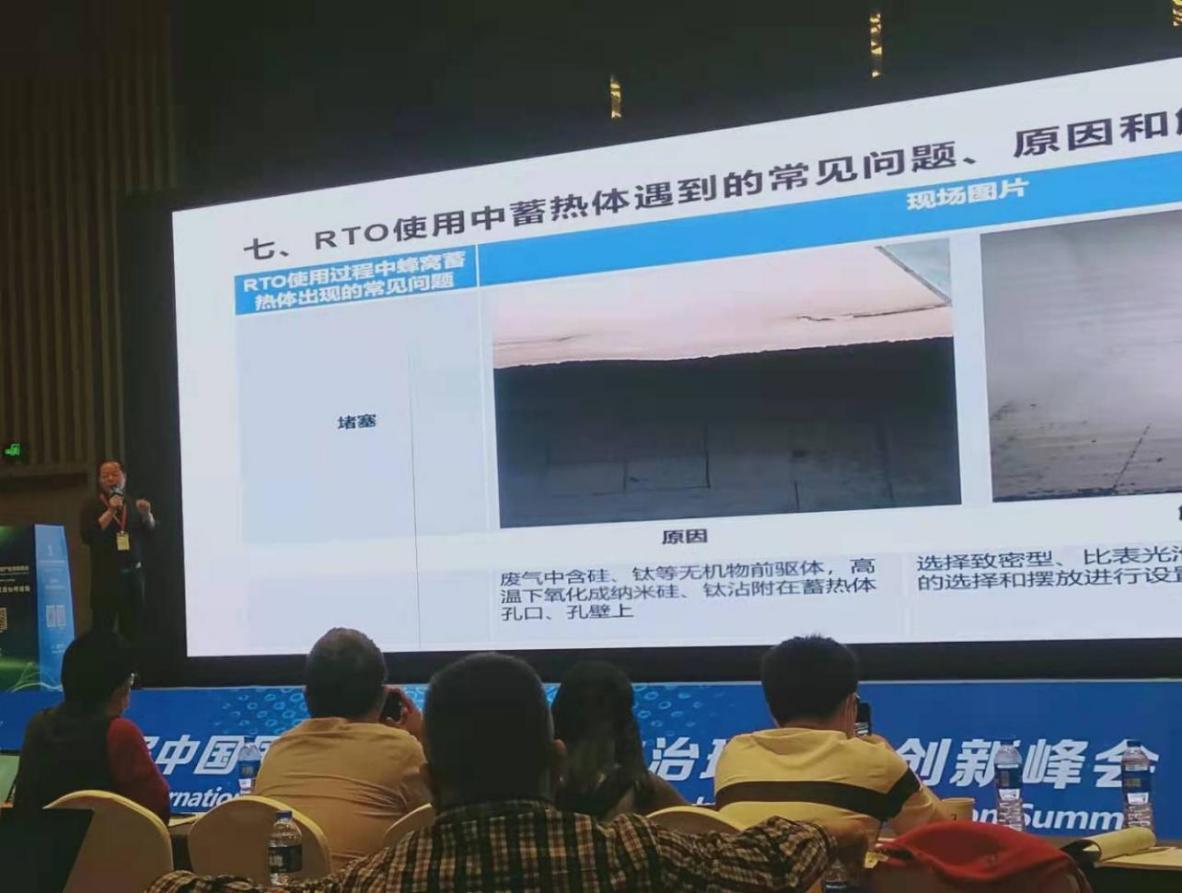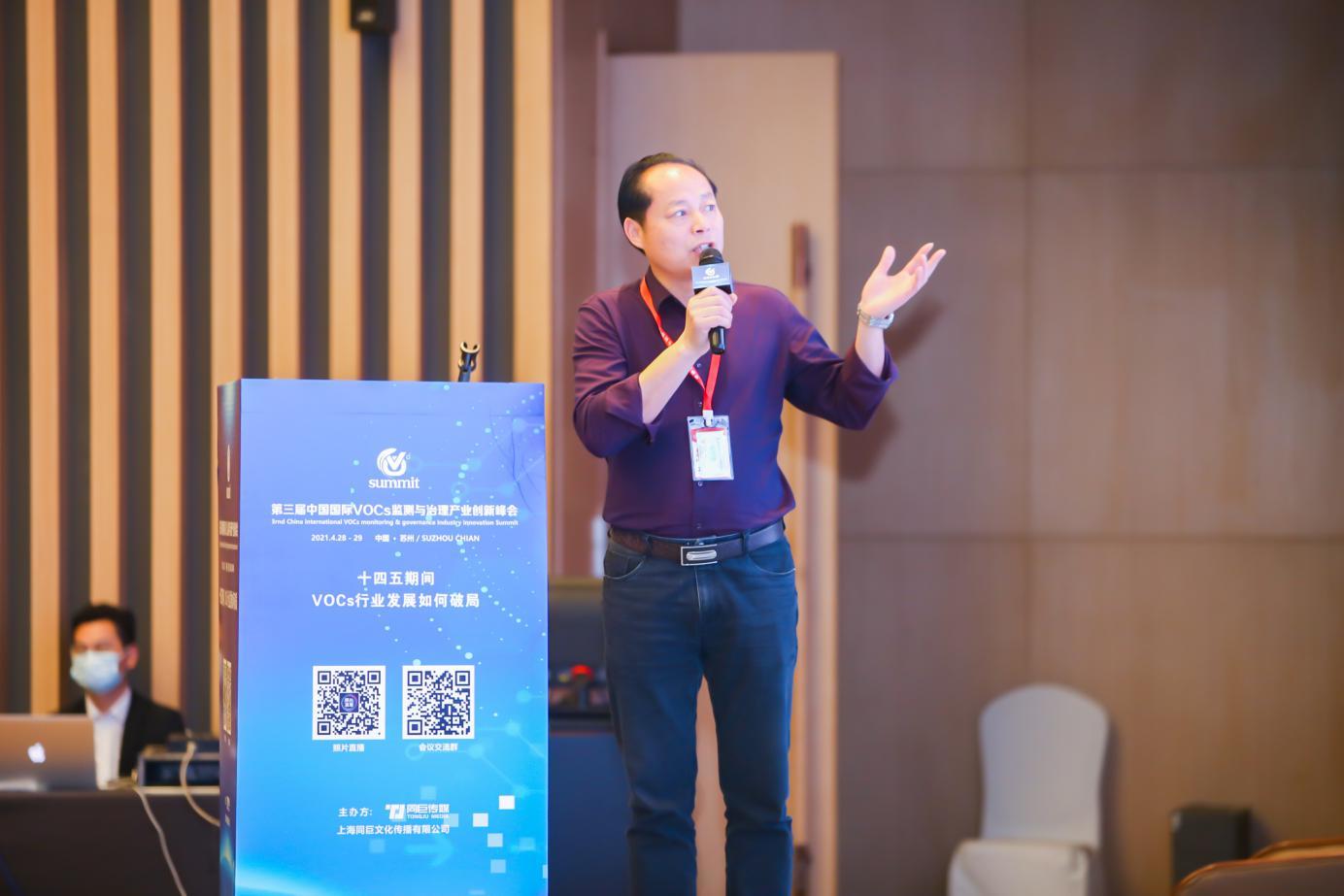 Jiangxi Boxin Jingtao Environmental Protection Technology Co., Ltd. is a national high-tech enterprise that uses high-tech nano-ceramic technology to innovate and apply it to the environmental protection industry. The company focuses on industrial organic waste gas treatment, high temperature smoke and dust treatment, domestic sewage treatment, and industrial wastewater treatment. In the fields of energy saving and environmental protection, the main products: large-scale RTO honeycomb ceramic regenerator, high temperature dust removal honeycomb three-dimensional ceramic membrane filter element and equipment, honeycomb zeolite molecular sieve for VOCs adsorption and desorption, nano hollow plate ceramic membrane and membrane module, PC-MBR sewage Integrated treatment equipment and sewage treatment works. The products are exported to the United States, the European Union, Japan, South Korea, Southeast Asia and other countries and regions, and it is a well-known enterprise that produces the same type of products in China.
Based on the business philosophy of people-oriented, continuous innovation, and independent research and development, Boxin Environmental Protection has made suggestions for the national VOCs management. technology, and contribute to China's environmental protection cause.
Related news