Ecological core / Boxin intelligent manufacturing, Boxin fine ceramics environmental protection shines in 2021 Shanghai International Environmental Expo
The 22nd China Environmental Expo was grandly opened on April 20 at the Shanghai New International Expo Center. This exhibition brought together 2,200 global high-quality environmental protection enterprises, focusing on the display of water, solid waste, air, soil in the industrial, municipal and rural areas. , The products, technologies and processes of the entire industrial chain of noise pollution control integrate the latest international and domestic technological achievements.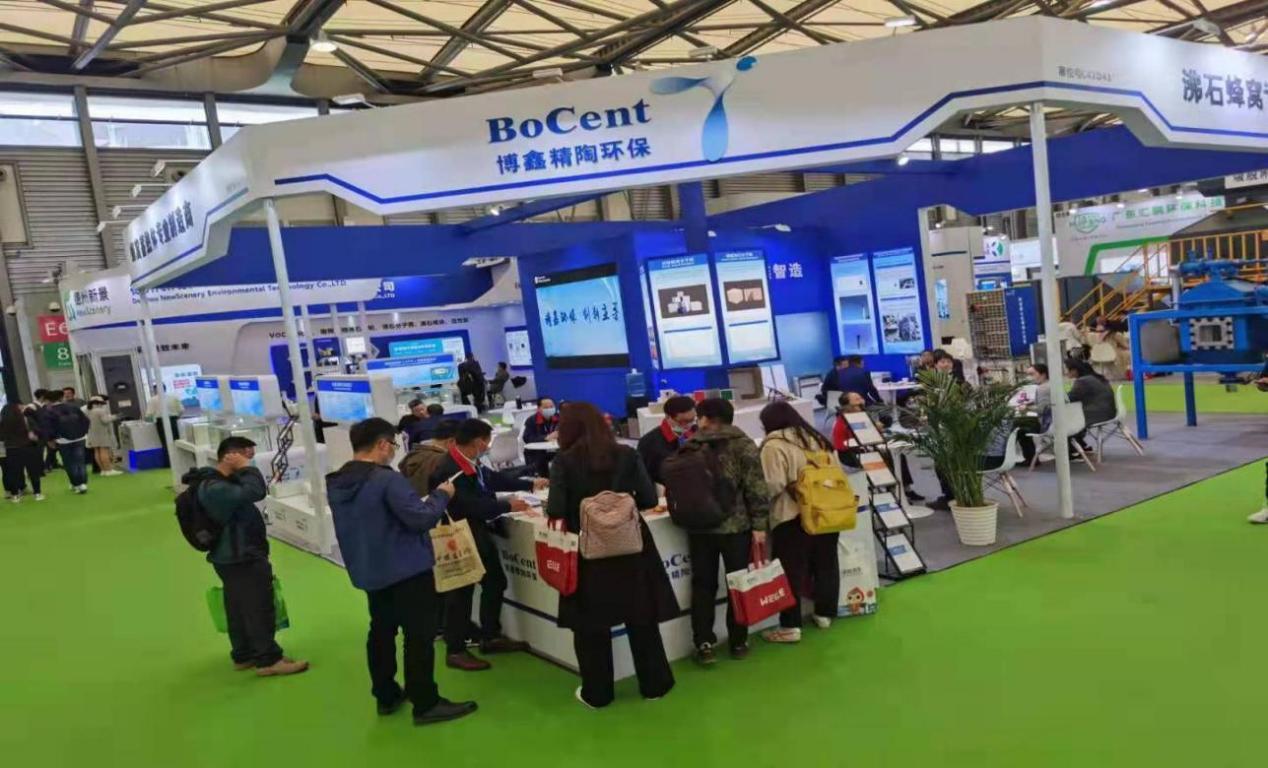 At the 22nd China Shanghai International Environmental Expo, Jiangxi Boxin Jingtao Environmental Protection carried the multi-material, high-performance large-size honeycomb ceramic regenerators, honeycomb airflow uniformers, and high-temperature smoke and dust honeycomb three-dimensional ceramic filter elements independently developed and produced by the company. And equipment, zeolite molecular sieve, plate ceramic membrane and water treatment equipment and other environmental protection products centered on industrial ceramics attended this event. Based on the business philosophy of people-oriented, continuous innovation and independent research and development, Boxin Environmental has attracted many new and old customers and environmental protection enthusiasts to stop for consultation and negotiation. In particular, the latest full-ceramic flat membrane filter element and the extended version (length greater than 800mm) high-temperature dust three-dimensional ceramic filter element launched by Boxin have attracted great interest from many experts, scholars and engineers in the industry. The latest progress in environmentally friendly ceramic materials this year.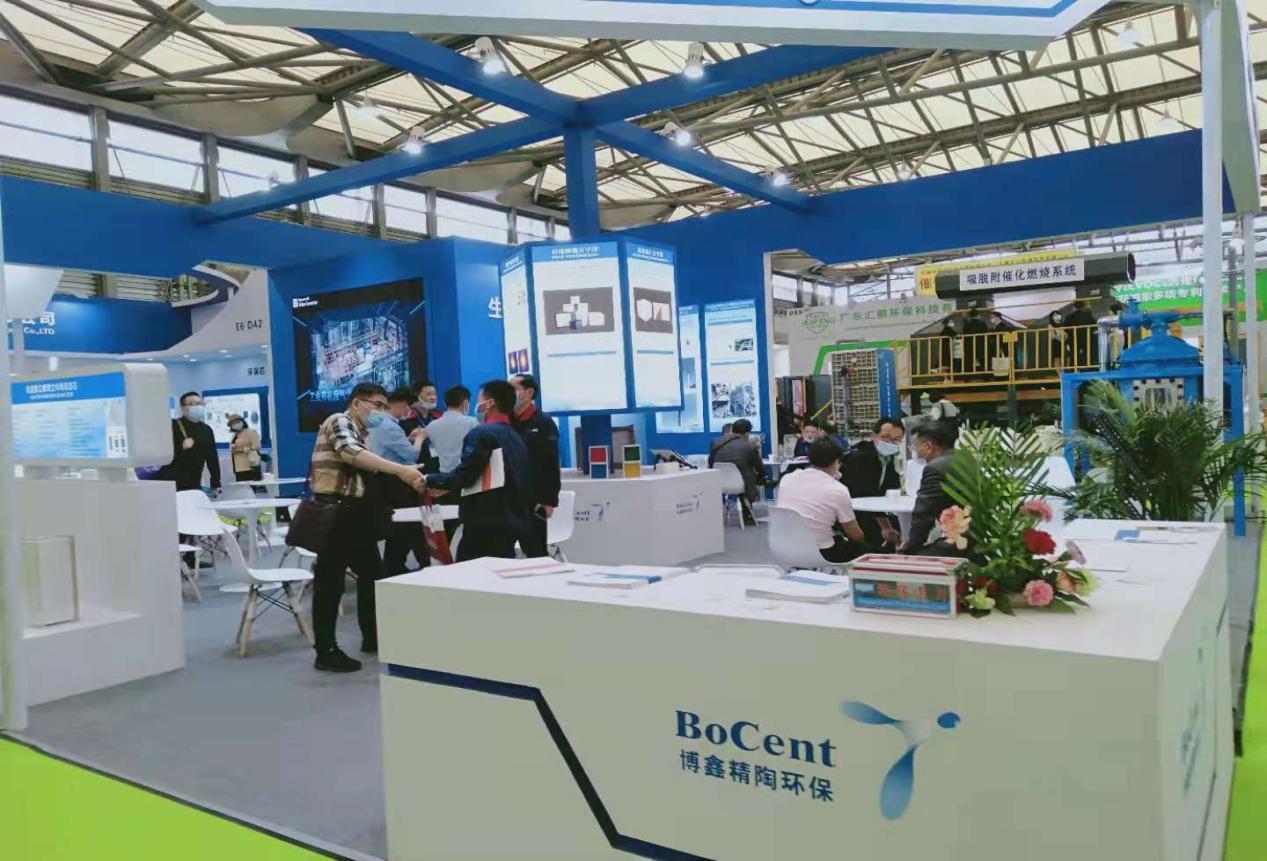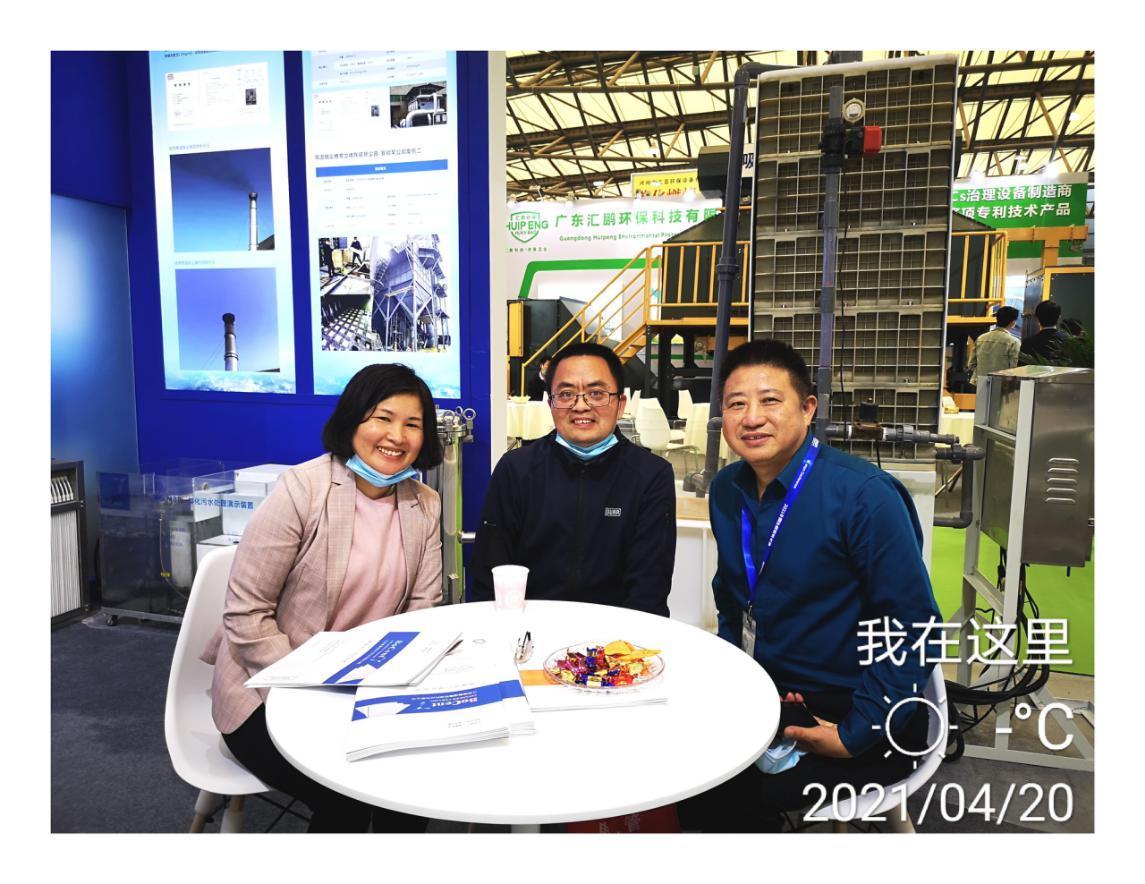 Boxin has successively launched large-scale porous and dense honeycomb ceramics, honeycomb airflow uniformizers, and zeolite molecular sieve modules. In this exhibition, the extended version of the high-temperature soot honeycomb three-dimensional ceramic filter element and its equipment and the full ceramic flat membrane were also grandly launched. The technical explanation of the on-site professionals was combined with the practical application cases, which completely explained the high-temperature soot honeycomb three-dimensional ceramic filter element in the field of high temperature soot. Application principles and market prospects.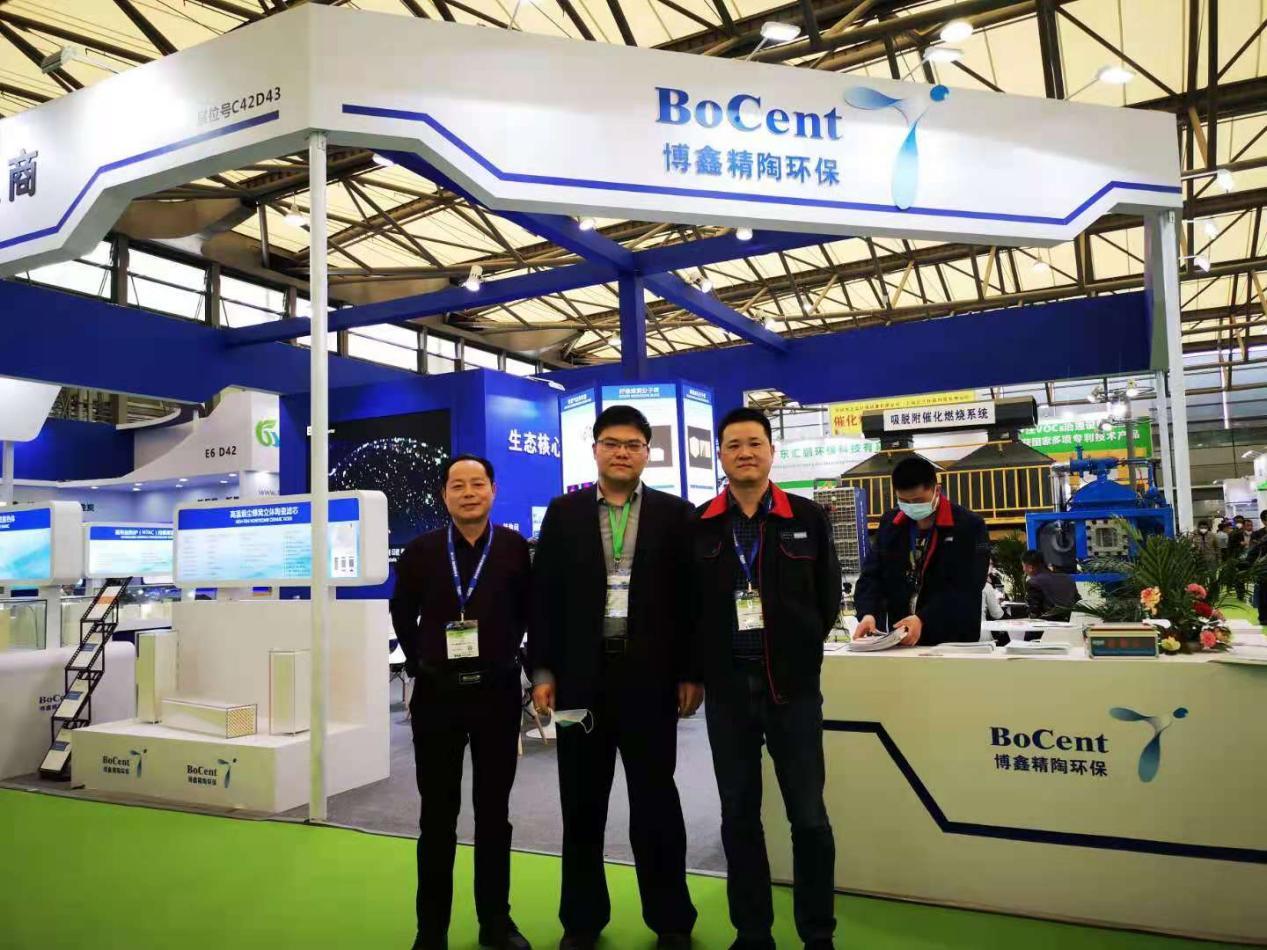 Boxin Environmental Protection will continue to take environmental protection as its responsibility, with blue sky and white clouds, clear water and green mountains as its own responsibility, and will continue to dedicate more and more new materials and new technologies to the national environmental pollution control on the road of environmental protection, and contribute to China's environmental protection cause. a force.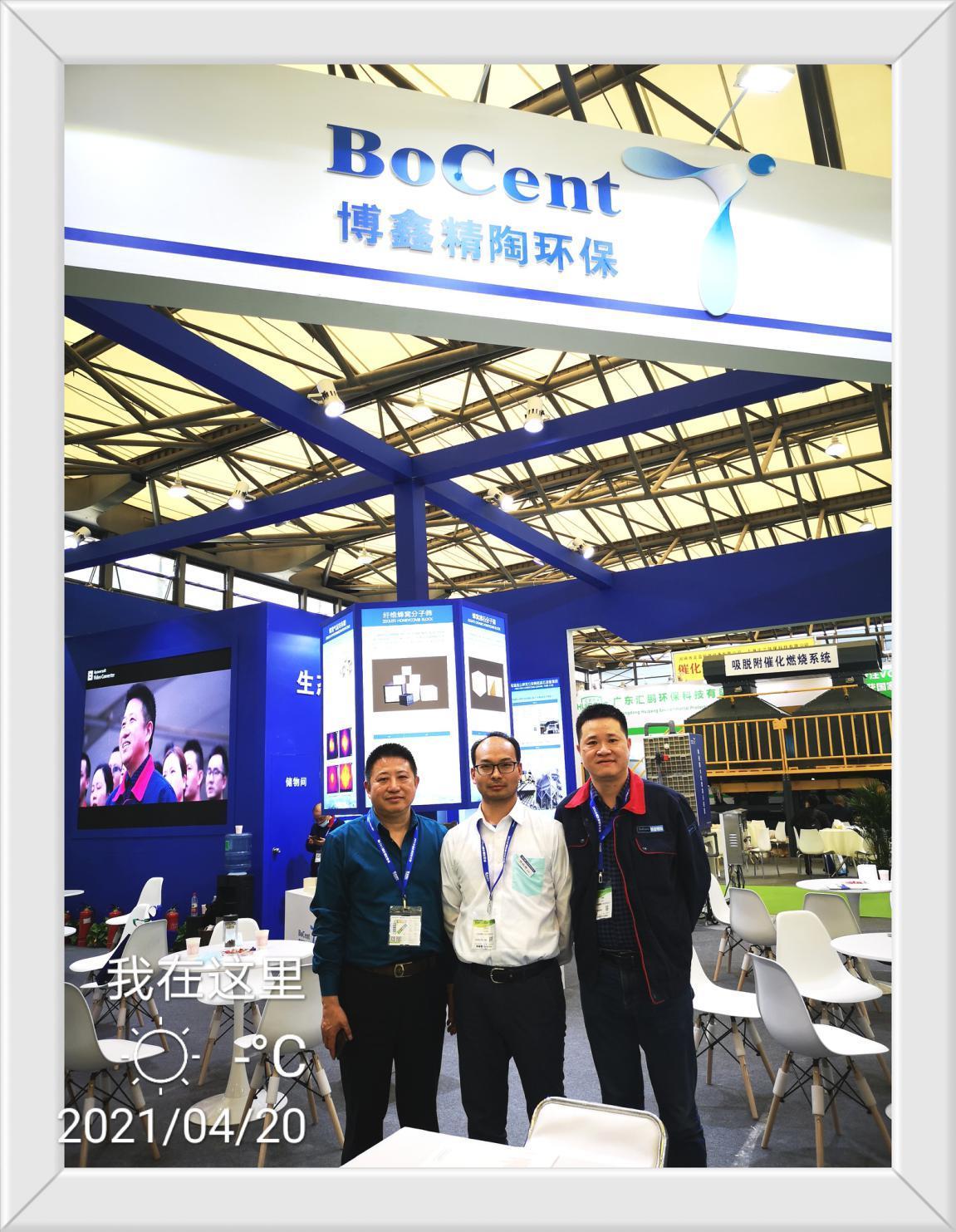 Jiangxi Boxin Jingtao Environmental Protection Technology Co., Ltd. was registered in 2007 and is located in Pingxiang City, the hometown of industrial ceramics in China. Industrial organic waste gas treatment, high-temperature smoke and dust treatment, domestic sewage treatment, industrial wastewater treatment and other energy-saving and environmental protection fields Molecular sieves for the concentration of low-concentration VOCs, nano hollow plate ceramic membranes and membrane modules, PC-MBR integrated sewage treatment equipment and sewage treatment projects, the products are exported to the United States, the European Union, Japan, South Korea and other countries and regions, and are the same type of domestic production. products from well-known companies.
Related news