Riding the wind and waves, forging ahead ------ Boxin Jingtao's 2020 annual work summary and commendation conference was successfully held
The sequence of the year changes, and the new one starts again. On the afternoon of February 3, 2021, Jiangxi Boxin Jingtao Environmental Protection Technology Co., Ltd. "2020 Annual Work Summary and Commendation Conference" was successfully held. This meeting comprehensively summarized the achievements of the past year and the new progress of various work, sorted out and planned the work ideas and focus of 2021, and laid a solid foundation for the 2021 work to start well, start a good game, and lay a solid foundation.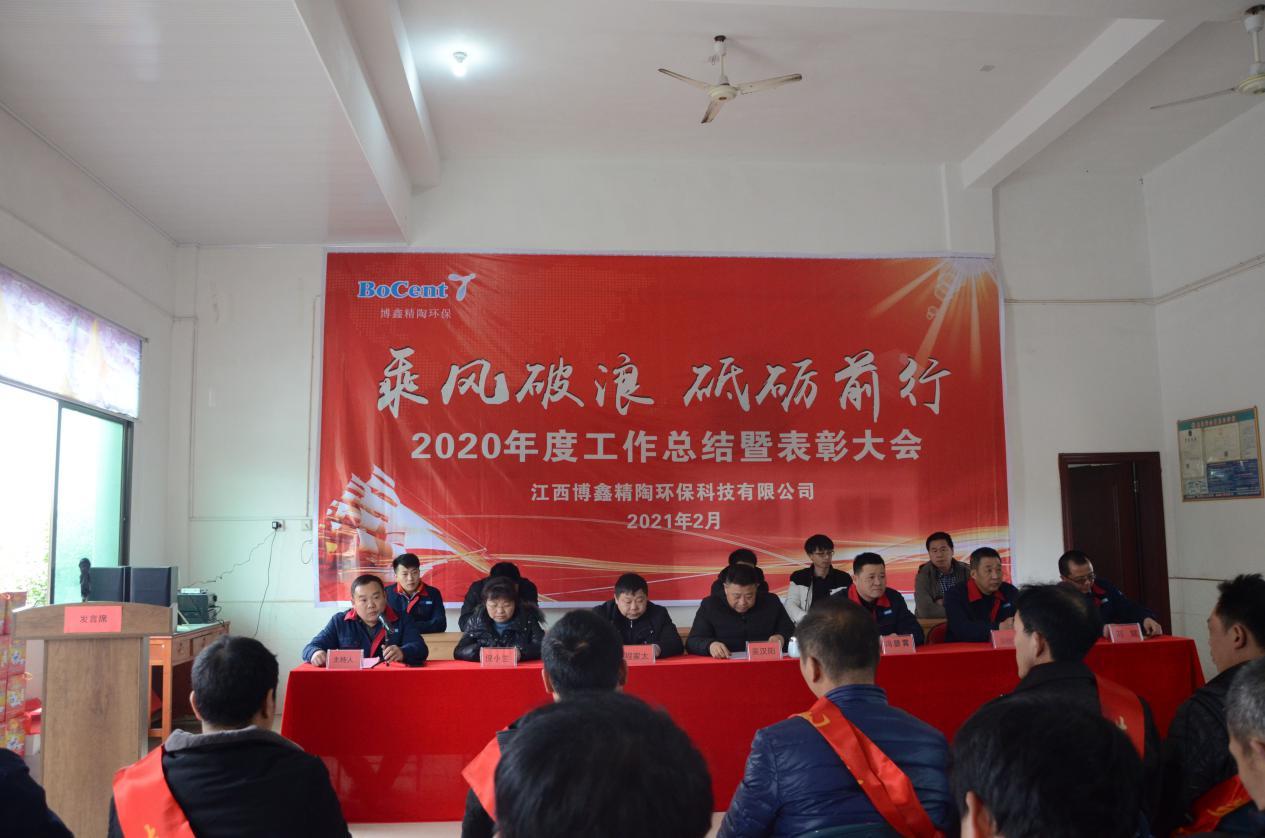 At the meeting, the heads of various departments of the company conducted a comprehensive summary and analysis of the work in 2020 around the work in charge, put forward work goals and formulated work plans for the next year's work. And for outstanding teams and advanced individuals who have made outstanding contributions to the development of the company, award certificates of honor and bonuses, thank them for their hard work, establish advanced benchmarks, promote corporate culture, further enhance the cohesion and sense of honor of employees, and fully inspire all employees. Xin people's initiative, enthusiasm and creativity.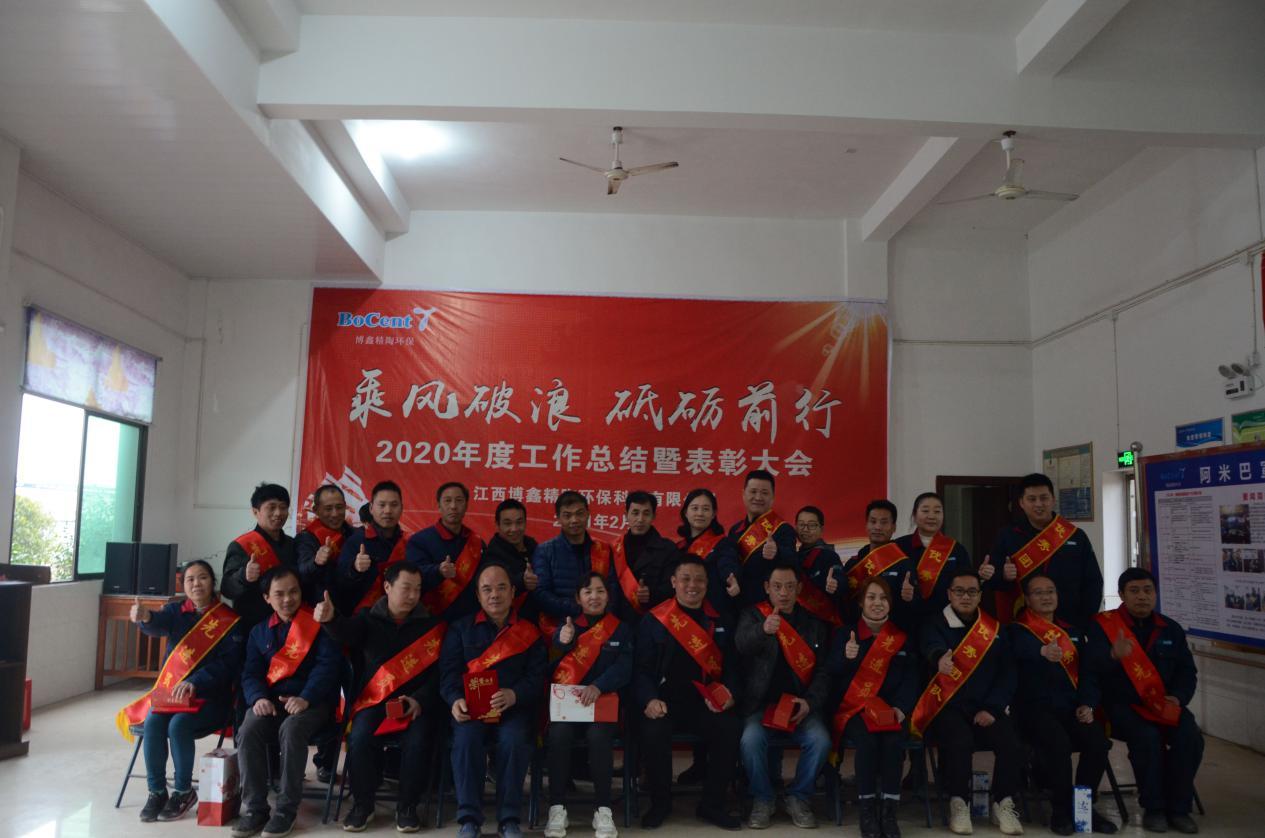 Finally, General Manager Wu Hanyang made a summary report. 2020 is an extraordinary year. Affected by the epidemic and foreign markets, we still maintain our enthusiasm and work hard, which has increased by 6.7% year-on-year. The achievement is affirmed and heartfelt thanks. He emphasized that it is necessary to continue to consolidate the original track of the honeycomb heat storage body, and increase efforts to open up a new track for the high-temperature flue gas dust removal and water treatment markets; expand resources, increase production capacity, and increase investment in innovation; promote amoeba operations Model, the unity of knowledge and action, and promote the joint venture of all employees. He pointed out that under the ever-changing market situation, the market is unpredictable and unpredictable, and the competition in the future will be fierce. It is hoped that the managers and employees of all departments will establish the idea of ​​​​being prepared for danger in times of peace, and they must not be slack, but have the courage to take responsibility. Innovative breakthrough. The company will focus on the three points of "full entrepreneurship", "reform" and "innovation", start from the Amoeba business model, and create a fast-response learning organization in terms of management philosophy, talent structure, and thinking awareness; consolidate basic skills , increase investment in research and development, and explore business model innovation.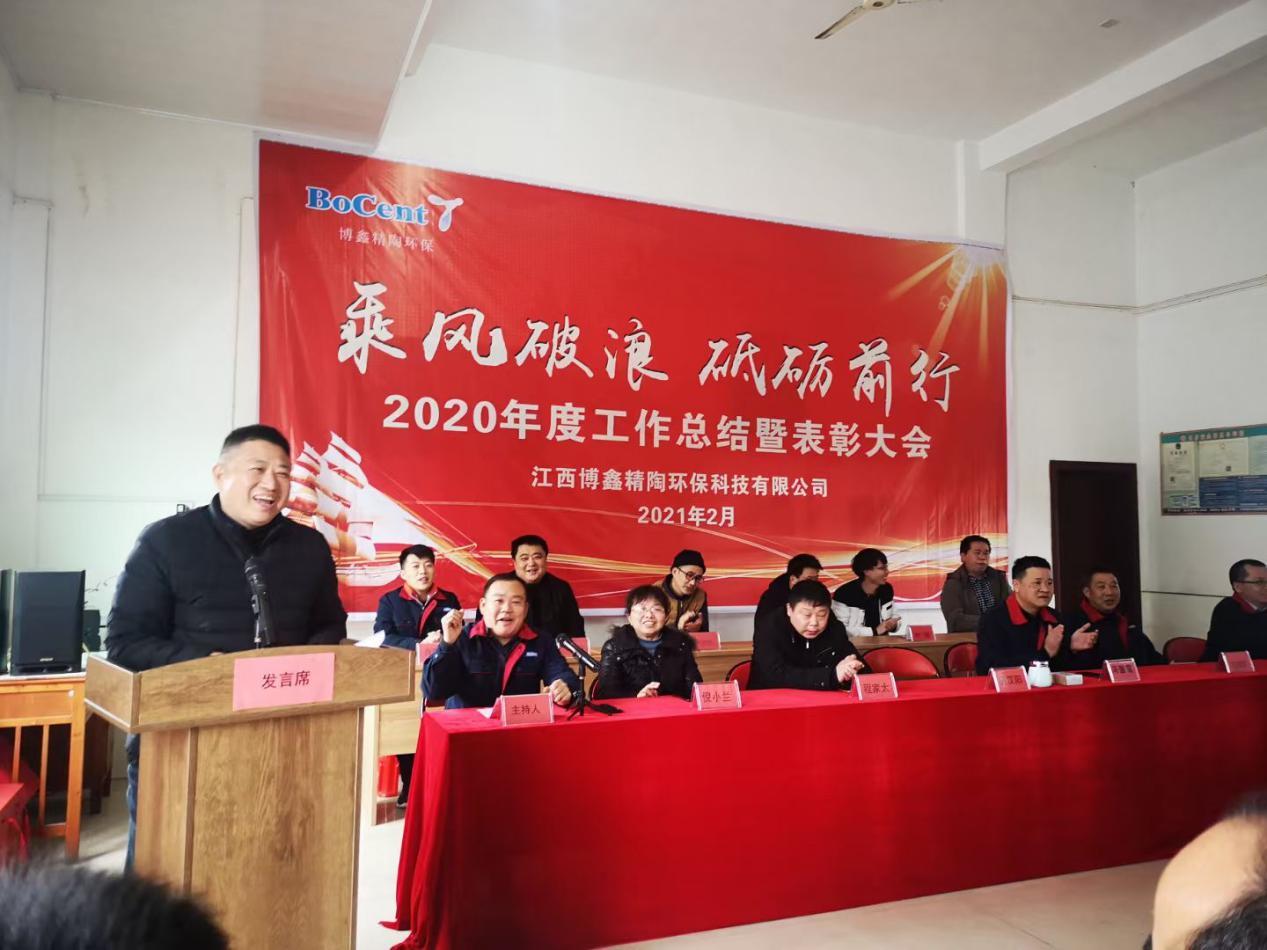 Looking back on the past, success and sweat have become the past with the passage of time. In the new year, we will surely ride the wind and waves, forge ahead, and achieve better results!
Related news