Boxin Jingtao was invited to participate in the 2019 China Ceramic Membrane Industry Development Summit Forum with the latest environmentally friendly products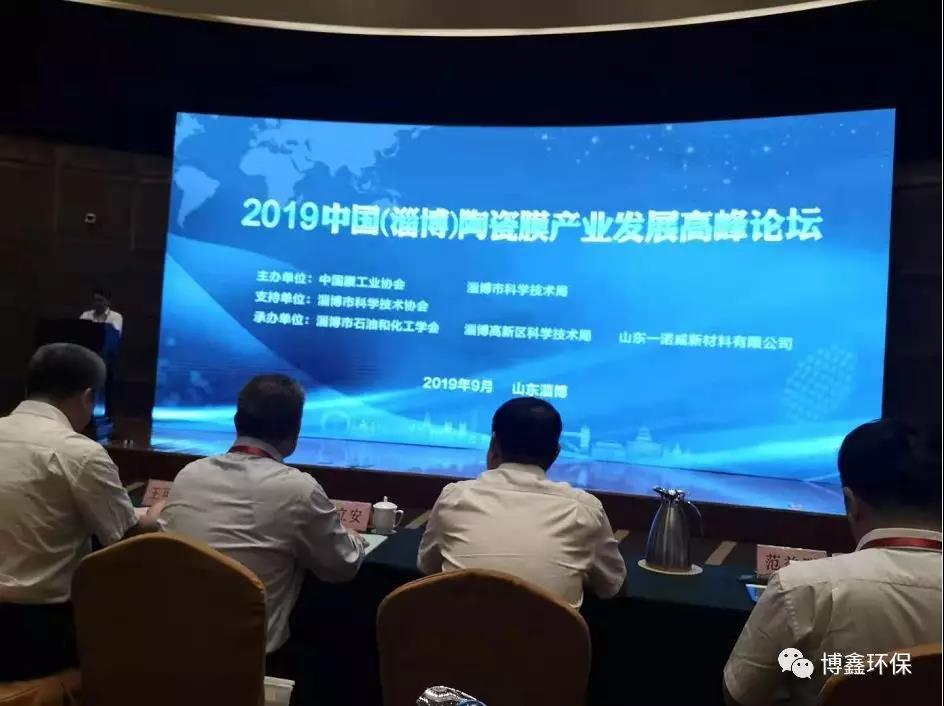 On September 4th, the 2019 China (Zibo) Ceramic Membrane Industry Development Summit Forum was held in Shandong Qisheng International Hotel. Secretary-General Wang Jiwen, Director of Zibo Science and Technology Bureau Yu Xiudong, Chairman of Zibo Association for Science and Technology Bian Jun, Deputy Director of Zibo High-tech Zone Science and Technology Bureau Zhao Naijun, Secretary-General of Asia-Pacific Desalination Association/Editor-in-Chief of Membrane Science and Technology Eugene, Nanjing Industrial Fan Yiqun, professor of the university and dean of the School of Chemistry and Chemical Engineering, attended the conference, and nearly 200 experts, professors and representatives of related enterprises from the national inorganic membrane and related fields attended the summit forum.

Jiangxi Boxin Jingtao Environmental Protection Technology Co., Ltd., as the vice president unit of the Inorganic Membrane Branch of China Membrane Industry Association, was invited to participate in this summit forum and made a work report. In the work report, Boxin Jingtao Environmental Protection innovatively launched a wall-flow high-temperature flue dust denitrification integrated ceramic filter element and equipment for industrial high-temperature dust-laden waste gas treatment, which attracted special attention and attention from the experts and leaders attending the meeting. This product equipment is a patented product of Boxin invention and has been successfully applied in the market. The product has the advantages of large filtration specific surface area, small equipment loading volume, high temperature resistance (≤900℃), corrosion resistance, low pressure loss (single filter element <200pa), high filtration accuracy (100 nanometers), long service life, and can be coated with denitration catalyst. Realize the advantages of dust removal and denitrification integration. It provides a new type of high-efficiency, low-energy-consumption dust removal and denitrification solution for waste gas treatment in the thermal power generation industry, glass industry, industrial furnaces, and waste power generation industries.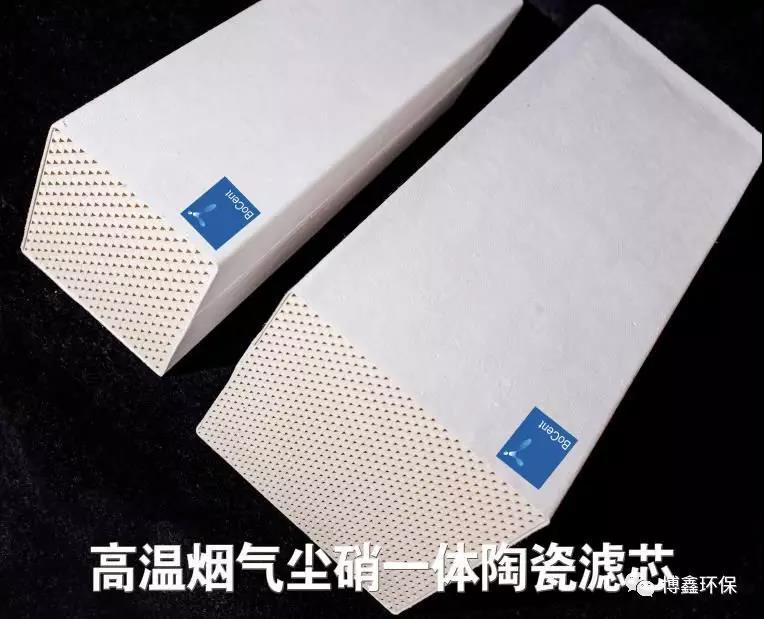 Boxin Jingtao Environmental Protection will dedicate itself to the clear water and blue sky of the motherland with the spirit of continuous innovation and enterprising.
Related news