Discuss film affairs and seek the future together
On October 18, 2020, the "2020 China Inorganic Membrane Industry Development Summit Forum" sponsored by China Membrane Industry Association and Zibo Science and Technology Bureau was held in Qisheng International Hotel, Zibo, Shandong. The club's annual meeting was a complete success.

Ma Jun, Academician of the Chinese Academy of Engineering, Bi Hongwei, Vice Mayor of Zibo City, Wang Jiwen, Secretary General of China Membrane Industry Association, inorganic membrane and related industry experts, and hundreds of business representatives attended the summit forum. The participating leaders and experts expressed their opinions and confided their opinions, and conducted all-round exchanges on the development trend and current situation of the inorganic membrane industry at home and abroad in recent years, the problems faced by the industry and the countermeasures. More and more mature, more and more varieties, more and more applications, inorganic membranes have played an irreplaceable role in medicine, food, juice, beverages and other fields. In recent years, flat ceramic membranes have been used in municipal sewage, industrial sewage , breeding wastewater, drinking water purification and reuse of reclaimed water, etc., but there are also high cost of inorganic membranes, immature applications, mutual price reduction, mutual dismantling, and vicious competition. Some companies ignore market rules, disrupt the market, and make the inorganic membrane industry Feeling a little chill, it also makes flat film manufacturers think that the flat film industry is difficult to develop. To this end, President Wang Jiwen summed up the speeches of the participating experts. He pointed out that inorganic membranes have been widely used, the development direction is correct, and the prospects are very good. He encouraged enterprises to adhere to fair competition, continue to research and innovate, reduce costs, and do Good standardization, constantly open up the market, strengthen confidence, overcome difficulties and become bigger and stronger, form an echelon, and maintain the inorganic membrane industry; the association should also formulate self-discipline conventions, establish a coordination mechanism, and do a good job as a bridge for exchanges and cooperation between customers and membrane companies. It is necessary establish a punishment mechanism.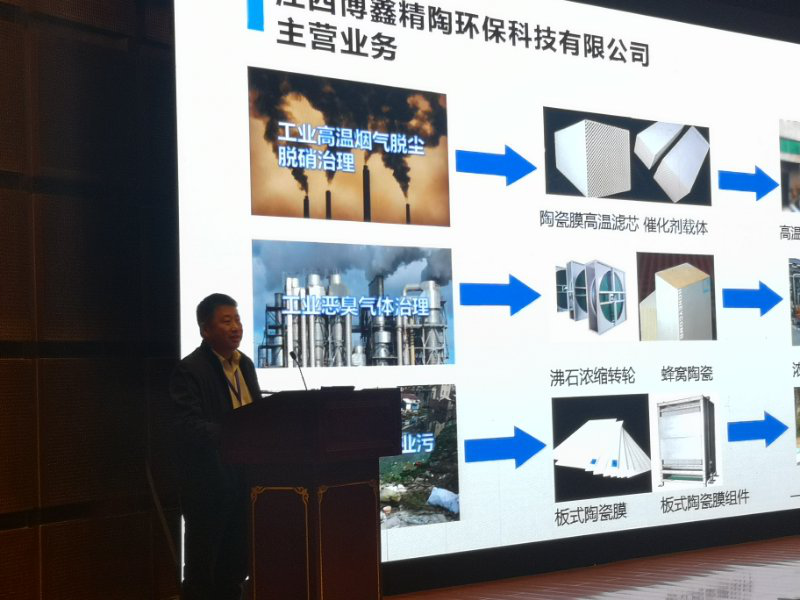 During the report stage of the forum, Academician Ma Jun made a report on "Application Potential and Research Progress of Membrane Technology in Ecological Civilization Construction Center". At the same time, he also invited Professor Gu Xuehong from Nanjing University of Technology, Wu Hanyang, General Manager of Jiangxi Boxin Jingtao Environmental Protection Technology Co., Ltd. Experts made a wonderful report, especially the report on "Honeycomb Membrane High Temperature Ceramic Filter and Application" by General Manager Wu Hanyang, and the "Sharing of the Application Progress of Boxin's Flat Ceramic Membrane in Recent Periods" during the meeting. The meeting injected a breath of fresh air, which was encouraging. It also enabled the participating experts, scholars and colleagues to see the latest progress and application development potential of inorganic membranes. The innovation made above expressed great recognition.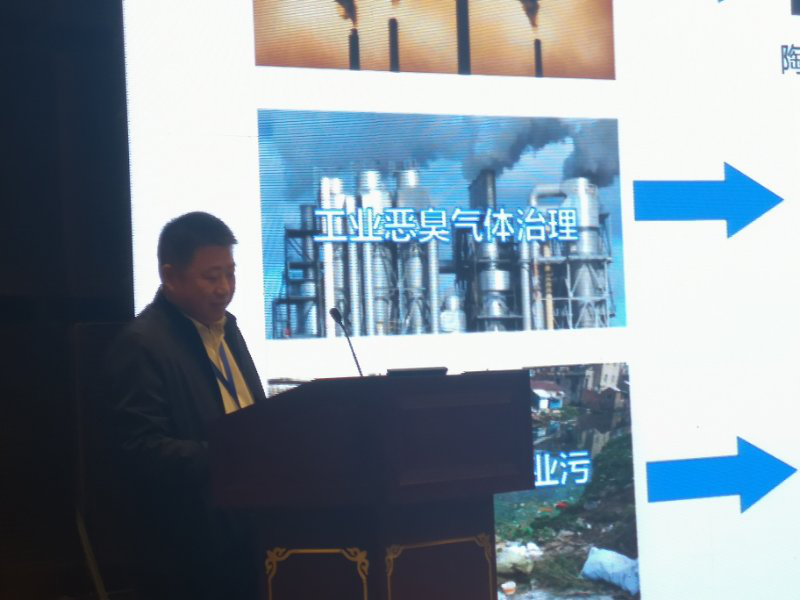 Finally, we have reason to believe that in the economic development of the country, with the joint efforts of leaders, experts and colleagues engaged in inorganic membranes across the country, the application of ceramic membranes will become more and more extensive and more mature; Among them, the ceramic membrane will definitely play its huge role.
Related news